Special Promotional Offer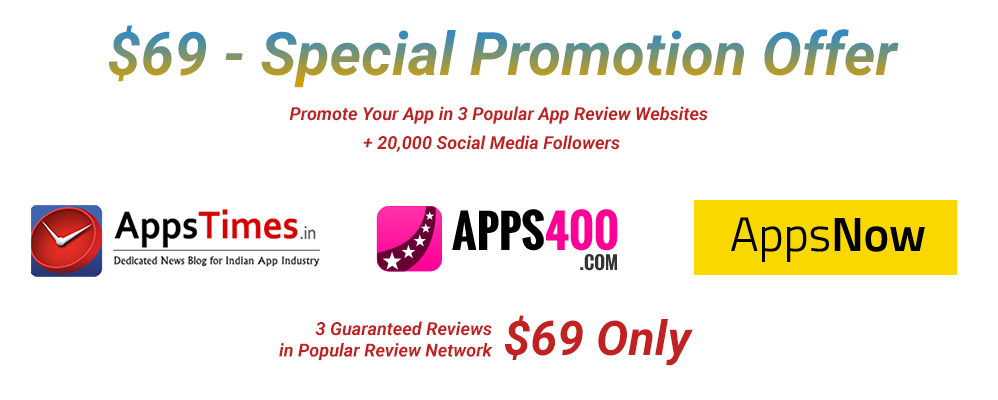 We are happy to announce our professional association with Popular App Review Portals Apps400.com, AppsNow.us and AppsTimes.in and celebrating this with a Special Offer
Frequently Asked Questions
Why this service is so cheap ?
This is special offer campaign run in association with our network partners. The idea is to get new leads and prospects not to generate money.
How long it will take to publish reviews ? Are they Unique ?
All the there reviews will be Unique, and will be written by Bloggers / Webmasters of the respective domain. Generally it will take 15-20 Days for the publish.
Is this offer available for Paid Apps ?
This offer is available for paid apps up-to 3.99 USD. If more costly, we request you to give us promo code.
What additional details you need ?
We may need your Press Kit,  Public URL of the app and contact info of the support team/person
Do you guarantee any Downloads ?
We share you app to potential buyers, so you can expect fresh organic downloads. But we do not guarantee any paid downloads.
Do you guarantee any reviews in App Store / Google Play ?
No, the service is about review in website, not in app store / google play
Do you offer Money Back Guarantee ?
Generally our package services, we offer  30 Days Money back guarantee. Being this is special campaign, we offer Money Back Guarantee, only if we not able to publish the review on time.