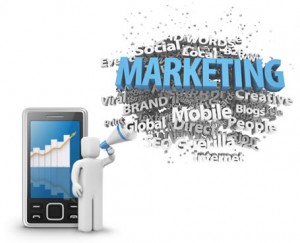 It is becoming almost impossible to develop and app , upload it on app store and then sit back and watch the money roll into your pockets, you need to have in mind that there are more than 1,400,000 apps across IOS, Android, and Windows 8 platforms queuing up for uploading by the end year 2012- this situation has made it very easy to get lost in the app world. In a situation like this, your best bet is to seek the help of a reputable app marketing agency that has a winning app promotion strategy in place to help you get as many download clicks as possible, and achieve high ranks in the App store.
The app market is over-saturated already, and statistics have shown that more than 50,000,000 apps are downloaded daily while the numbers of IOS users are around 490,000,000. The number of apps downloaded per month by an average user 5; likewise, an average user spends around $1.4 a month on downloadable apps online. In order to get to the top 10 apps , your app will need a minimum of 400,000 downloads a day and you can't achieve this without the help of a app marketing Agency .
A reputable app marketing agency does not only help generate noise around your downloads and get it downloaded by hundreds of thousands of users, it also provides you a full multi-platform app marketing strategy by branding the app, and provide you a consultation service that will include the use of Mobile Ad Networks, social media marketing, and Reviews for the best possible results.
In order to promote your apps and get them on users' devices, your app marketing agency must make an in-depth research and report on your app, provide an app store conversion optimization and create the best App store SEO optimization through the use of appropriate keywords that will drive traffic towards your app.
A credible app marketing agency will choose the best app category where people can easily locate your app, distribute app press releases on your behalf, and submit your apps to the most credible review sites.
When it comes to the use of social media platforms for apps promotion, a credible app marketing agency or company must be able to use some marketing influencers like bloggers, forums and communities where apps can be effectively promoted.
Social public relations is another platform which app marketing agencies use in promoting apps, the PR components include; article submissions and press releases that can reach millions of audiences within seconds.
A credible app marketing agency must be able to provide a professional app video production service for you, it should also be able to buy and manage media for your app support. Some of the best paid media platforms include; Ad words, PPC, and PPI. In addition to paid media marketing strategies, tracking and reporting services, through the use of Analytics must be provided by an app management company to help monitor the progress of all app marketing strategies employed.