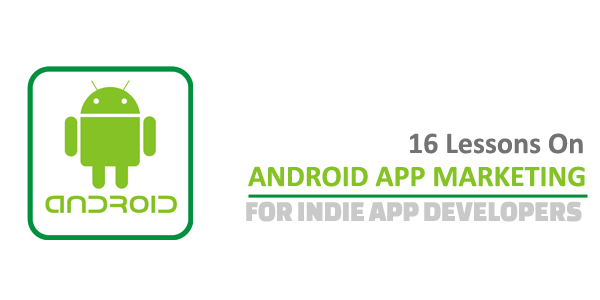 In appmarketingplus.com, we focus mainly on Android App Marketing. We get lot of inquires from Indie  App Developers on the android app marketing. So we thought of making a small series of Lessons to help them learn Android App Marketing.  Each lesson focus on specific topic to make it clear for learners. In this blog series, for each lesson, we'll be adding more external reference and image stuff and Video Stuffs to make it more useful and understandable.  Check this and please leave your comments, so we can improve each topics.
Lesson 1 :  Understand Google Play Store
Lesson 2 :  Get familiar with App Store Optimization (ASO) or Google Play Store Optimization  (GPSO)
Lesson 3 :  Spend more Time on App Pricing Strategy
Lesson 4 :  Explore all possibilities FREE App or PAID Apps
Lesson 5 :  Get it Right – App Launch Strategy and Press Release
Lesson 6 : Experiment In-App Advertising
Lesson 7 : Try Pay Per Download or Cost Per Install
Lesson 8 : Focus more on Reviews and Ratings
Lesson 9 : Maximize Reach with App Review Blogs and App Review Magazines
Lesson 10 : Build long term revenue stream with In-App Billing Subscription Model
Lesson 11 : Go Viral with Promoting through Social Media
Lesson 12 : Get going with App Demo Video or Video Trailer
Lesson 13 : The all time Marketing Mantra – Word of Mount and User Recommendations
Lesson 14 : Build Strong User base  – User Acquisition and User Retention
Lesson 15 : Be Competitive – Be Fresh – App Updating and Price Drops
Lesson 16 : Keep top in Category Rankings
This is the Initial Draft work of our upcoming e-book "Android App Marketing". The full book version will include more in-depth coverage of each topics and include Interviews, Case Studies and Real-time project Examples.