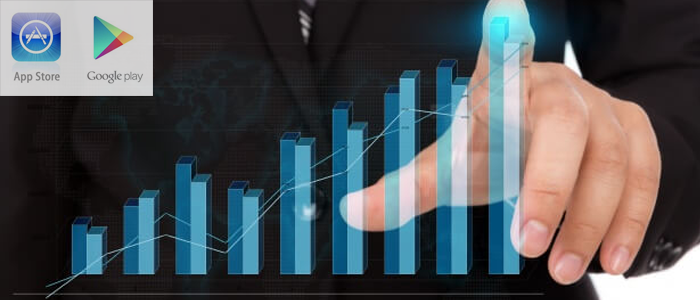 Fortunately we've already reached a point where apps become way of life for users around the world and the app economy is strongly heading into the trillions of dollars now. This has had very real effects on the global economy at large. It is illustrated that global consumer app store spend would certainly surge past $110 billion, with expanded opportunity for independent publishers. So it is expected that App Store Revenues will reach New Heights.
In a recent survey it is found that tens of thousands of apps arrive in the app stores every months approximately 50,000 in the iOS App Store and over 150,000 in Google Play in October 2017 alone to the point where there are more than 2 million apps in the iOS App Store and more than 3.5 million in Google Play.
Primarily we anticipate that leisure time apps would benefit the most because they're the most likely to be attractive to global consumers as they browse. Moreover the needs-based apps namely utilities, food delivery, ride-sharing are more likely to be discovered via search or word-of-mouth. Also we anticipate that the improved discoverability of leisure time apps would actively boost IAP revenue overall.
The best outcome of the app stores new emphasis on editorial content and curation where global consumers could more simply find and download quality apps built by indie devs that are illustrated by Apple and Google. For indie developers, this big win would really translate into lots more in-app purchases and ad revenue, which they could channel into building still more number of quality apps.
With ten years on, we're experiencing that the app economy has strongly evolved into a robust and complex economy. It actually transpires the app stores to driving revenue in an array of verticals. So in 2018, global consumer spend in the app stores would hit and surpass a major milestone. It might also increase emphasis on app store curation and editorial content which would boost IAPs in permitting independent developers to thrive successfully.