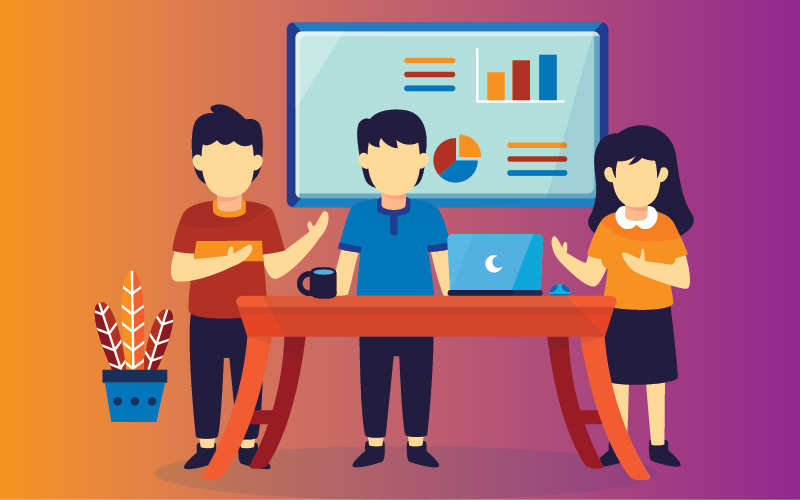 Event marketing can be a powerful tool for your business or the company that allows you to build brand awareness, connect on a personal level with your target audience, and even drive sales. But event marketing is about more than just promoting yourself and your brand; it's about leaving a lasting impression on people long after they leave.
Here Are Key Tips That Will Make Your Company's Event a Success
Everything Revolves Around Timing
It is best to avoid the quarter-one calendar months when planning your event. Events following a holiday spending spree can underperform or even tank, which is why many businesses baulk at undertaking an event marketing project in the first few months of the year.
Furthermore, weather problems are common in quarter one. If you decide to hold a winter event, keep in mind that simple things like hand warmers and heaters can go a long way with staff and guests.
Understand Your Target Customer
Every dollar you dedicate should be targeted at the appropriate audience. Understanding which demographics they include — for example, age, gender, and geographic location are critical, but another type of information can help you go deeper: psychographics. These are the views and opinions that define your target audience, and they allow you to identify the events and conferences that your target audience is likely to attend.
Understand Your Goal
The return on investment (ROI) is a significant indicator for measuring the success of your event marketing efforts, but it is not the only one. ROI is a measure of success, not an end in itself. It can help guide future decisions, but it's also important to avoid making ROI the only factor to consider when evaluating event marketing. Although it is hard to quantify the value of new connections, word of mouth, online engagement, and buzz, they are frequently more valuable than a sale in the long run.
Success Needs Planning
A well-defined standard operating procedure document is required for every experiential marketing event. These written instructions should detail the procedure for your event.
Investing your time wisely in the initial planning of your event will pay off handsomely in the end. Make a plan for the entire event, from start to finish, and provide your team with the resources they need to succeed.
Allow the Event to Live On In the Form of Social Media
Shareable social content allows your experience to live on long after you pack up your booth by transforming every attendee into a brand ambassador. Over the event, hand out favours with the event's hashtag to encourage guests to take photos and share them.
Check you have staff ready to document the event with photos and videos. After the event, share the photos and videos on your social media channels. Sharing photos, videos, and stories, as well as commenting, keeps the experience alive long after it has concluded.
Good to Analyze the Process
Consider keeping track of how your intended audience reacts. Take the time before the event to map out the customer journey you envision for this event. How will you bring leads from the event into your funnel, and how will you engage those leads? Determine whether your map was accurate after the event. This "post-mortem" is essential for determining what worked and what didn't. Apply this knowledge and insight to improve your future events or campaigns.