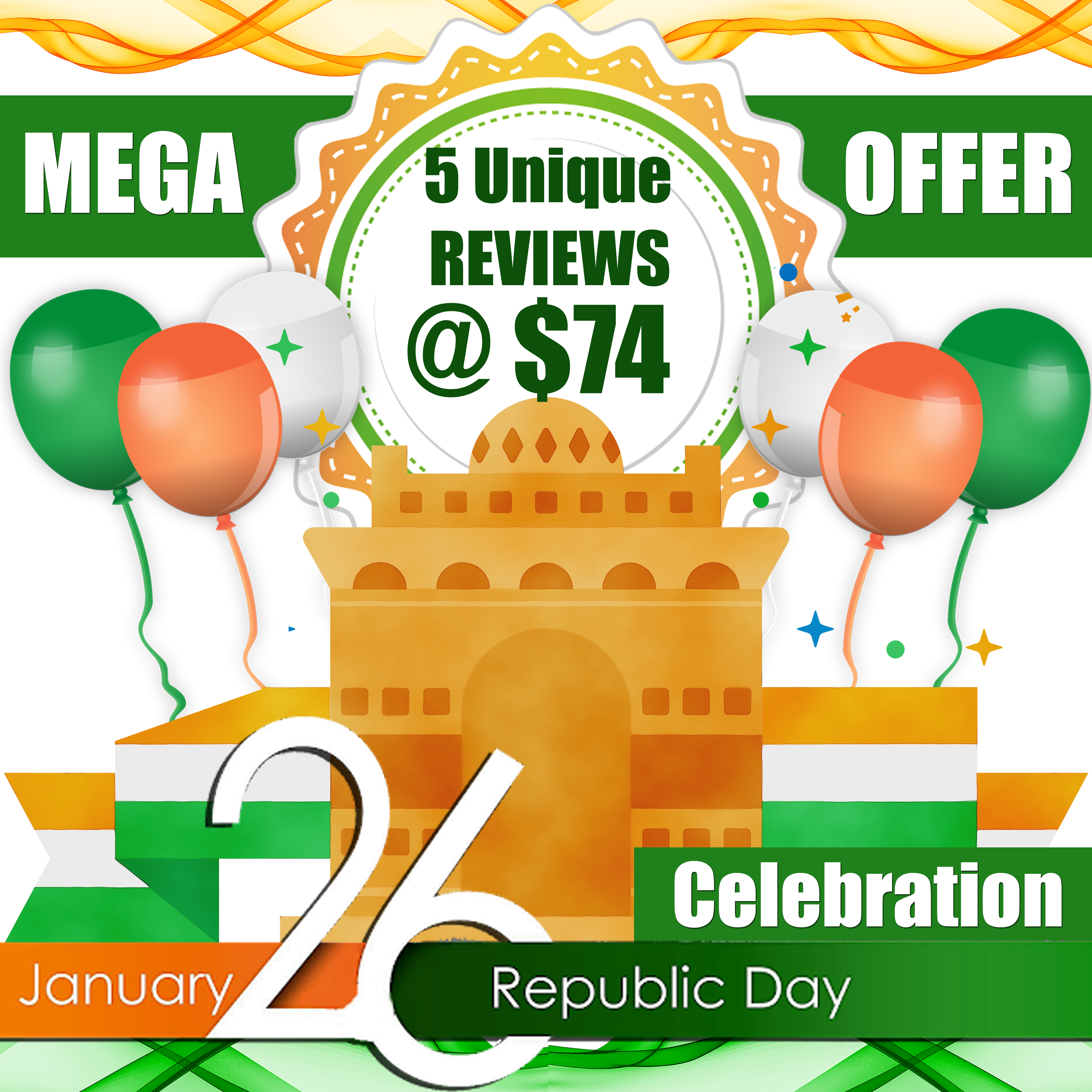 OFFER Price Get 5 Reviews for just $74)
Get the reviews you need to increase your app's success just for $74 on the 74th Republic Day. Boost your app's success with 5 positive reviews. 
Grab this wonderful opportunity to showcase your apps (From 5 unique websites).
Attention Mobile App Developers! 
We are happy to announce you the "Republic Day OFFER" to our REVIEW PACKAGE  $74
We are launching a Special App Marketing Package Offer. The package helps to get your app better visibility and a positive footprint to drive more organic downloads.
Getting your app into the market is a tough job. In AppMarketingPlus, as a professional app marketing agency, we find and experiment with multiple ways to promote the app. One of the most successful ways is to reach the bloggers and app review websites and get your app reviewed and published by them.
The package includes both writing and publishing, our team of experts will analyze your app and will write quality and unique reviews for your app, and publish the same o twelve ranking websites. This will help you to bring up your app on user notice and will generate organic downloads.