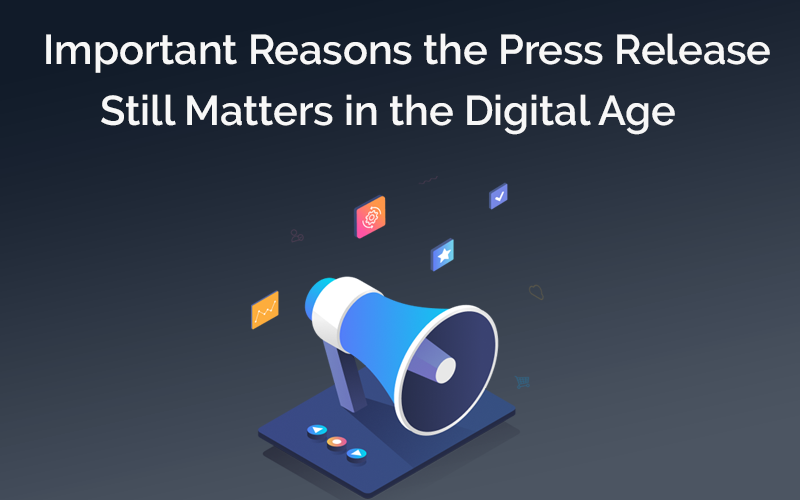 Press releases are an excellent way for organizations to share their latest news with the world. It is a way for them to get their story out and make it available to the public.
They can also be used as a promotional tool, announcing new products or services, or even marking milestones in the company's history.
The press release has become an important aspect of communications in today's digital world.
Introduction: What is a Press Release and Why is it Important?
A press release is a document distributed to the media, usually in electronic form, which contains a brief statement and contact information for the issuing party.
A press release can be used to announce new products, services, or company developments. It can also be used to generate interest in your business or product through publicity.
Press releases are important because they allow you to share your message with the media and gain exposure for your company
Why Press Releases are Beneficial to Your Marketing Strategy
Press releases are an important tool for promoting your company's news to the media.
They can be used to announce a new product, celebrate an anniversary, or provide information about a change in leadership.
It can also include quotes from company executives or experts in the field on which the release is focused.
Press releases are beneficial because they allow you to establish credibility with journalists and other members of the media by providing them with valuable information they need to write stories about your company.
They also allow you to get your message out quickly without having to wait for journalists or reporters to contact you.
Media relations are facilitated by them
By working with them, you can build relationships with the media. You can start a conversation with a reporter by sending a press release.
It is a fact of life that journalists receive dozens, if not hundreds, of irrelevant pitches and press releases every week. Your well-written press release will be noticed and appreciated by a reporter if it's relevant to their industry or beat. You'll be more likely to work with them in the future because you've established credibility even if they can't cover the topic or product you mentioned in your press release at the moment.
Your narrative will be more credible if you use them.
Your brand's narrative can also be driven by press releases. In addition to disseminating information important to the company, press releases can also mitigate internal crises and negative external publicity. The best way to regain a positive image for your brand and reestablish public perception is to provide credible facts without spinning them.
The more relevant, timely content you have, the higher your brand's ranking in the search (after all, content is king).
Repurposing most press releases for your website, blog, and social media can be quick, easy, and cost-effective. When you turn a press release into a blog post, you will spend a lot less time researching and writing than if you write a brand new article. Your goal is to provide the same information to new audiences, but presenting it differently makes it easier to understand.
The Internet and social media have made it easier than ever to distribute your press release online.
The distribution of a well-crafted press release can provide your business with a higher ranking in search engines, attract customers to your website, and lead to direct engagement and sharing on social media. By reaching an untapped audience, you can reach a new market you may not have considered before.
The Importance of the Right Marketing Strategy and How It Affects the Success of Your Business
Marketing is an important part of any business. It is the way that businesses interact with their customers, and how they make sure that their product or service is reaching the right audience. A good marketing strategy will help a company reach different audiences and market their products to them in a way that makes sense to them. A successful business will have a marketing strategy in place, and it will be tailored to the needs of specific audiences and markets. Marketing strategies are often created by people who have experience in this area, but they can also be created by a marketing team who are experts at what they do