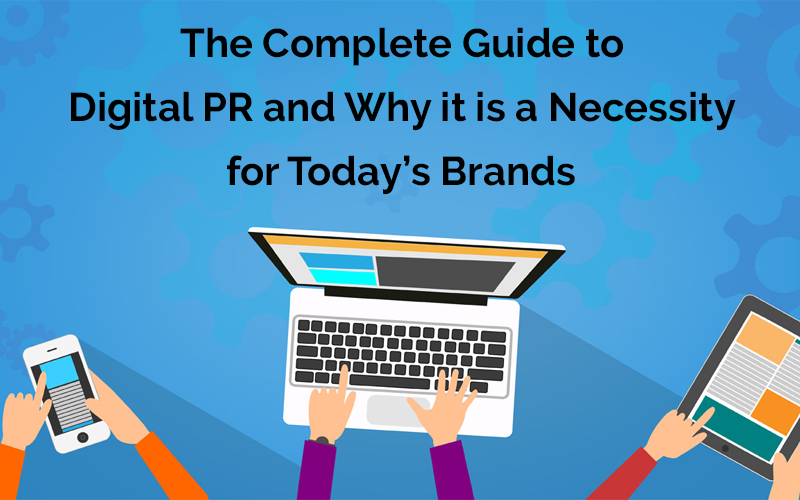 The digital world is more competitive than ever, which means that brands need to be more creative and aggressive in their marketing efforts. Digital PR can be a powerful tool when used effectively. The following are some of the ways that brands can use digital PR to accelerate growth for their company.
Creating and distributing compelling content
Building an effective email list
Why Digital PR and Why it is so Important?
Digital PR is an important aspect of any digital marketing strategy. It is a type of public relations that uses digital channels to promote a product, service, or brand.
Digital PR is the equivalent of traditional PR in the digital world and it has become one of the most significant aspects of any company's marketing strategy. Digital PR has become so important because it can reach more people and it is much cheaper than traditional PR methods.
What the Role of a Digital PR Agency is in Branding & Marketing Strategies
Digital PR agencies are not just about social media management. They manage and execute a complete marketing strategy for their clients. They help their clients achieve their objectives by managing the entire brand image and reputation of the company.
Brands today need to be agile, responsive and reactive to events in the market. A digital PR agency can do this with a strategic plan that is tailored to each client's needs.
What are the Best Practices for Successful Digital PR Campaigns?
The key to a successful PR campaign is to have a strong foundation and good strategy. The foundation of any campaign should be based on the company's target audience and the goals for the campaign.
An effective PR campaign starts with a great strategy, which includes identifying your target audience, choosing your message, and deciding how to spread your message. Once you have decided on these three things, you can start developing your plan.
How To Measure the Success of Your Digital PR Campaign?
A social media campaign can be a very expensive and time-consuming project for any company. So it is important to know how to measure the success of your social media campaign.
There are many different ways to measure the success of your digital PR campaign, but some of the most popular ones are:
– Number of shares on Facebook
– Number of retweets on Twitter
– Number of likes on Facebook
How to Measure ROI on Your Social Media & PR Campaigns?
There are many ways to measure the ROI of social media campaigns. These include:
– Reach: The number of people who saw your posts and engaged with them.
– Engagement rate: The ratio of likes, shares, retweets, and comments divided by the number of followers you have.
– Social media sentiment score: A measure that evaluates how positive or negative an audience is towards a brand or product on social media.
– Number of new followers: The number of new followers gained on social media platforms over a set period.
Common Challenges in Digital PR
Digital PR is a new and evolving industry. With the advent of social media, the way we consume information has changed. More and more people are turning to social media for their news, which means that PR professionals need to be experts at digital marketing. They need to have a strong grasp on content creation and distribution to get their message across in a digital-friendly environment.
There are several common challenges that many professionals face when it comes to content creation: finding the time and energy to create quality content, lack of resources or knowledge, lack of creativity, and not having enough time for research or planning. These are all problems that can be solved by using an AI writing assistant.
Key Takeaways
How to Use Digital PR Ideas to Accelerate Growth for Your Brand
The digital PR space has been growing at a rapid rate. The proliferation of social media and the rise of influencer marketing has led to the need for agencies that specialize in digital PR.
Digital PR is a new and rapidly increasing field that is expanding quickly. It is a field that can be challenging to enter as an outsider, but it can also provide opportunities for companies who are willing to take risks and invest in the future.