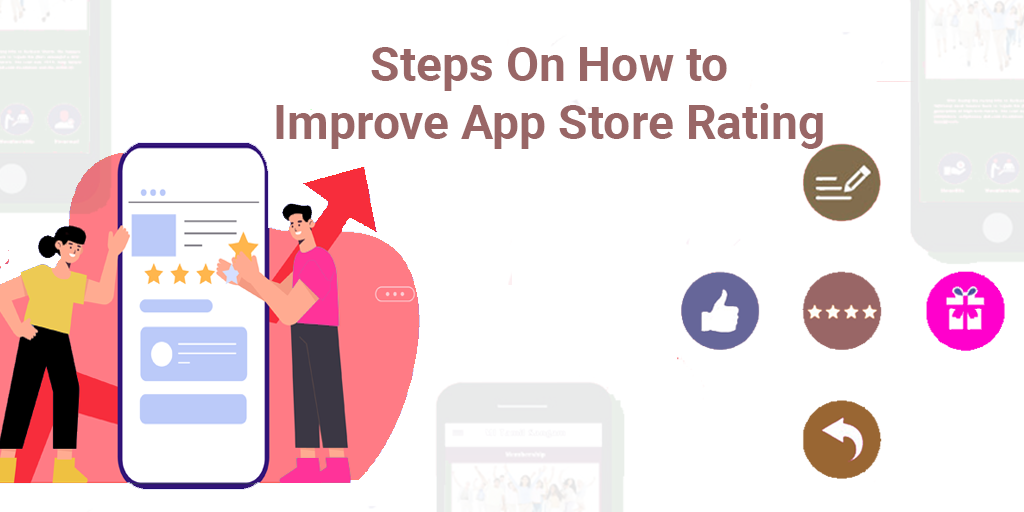 Releases of new strategies about app ratings we all love them, but let's face it, sometimes it's just hard to select them because you can't get enough quality strategies gathered up in the global market to effectively use them when you wish to due to availability of numerous similar techniques or you just don't like to plan everything out.
What are App Ratings?
Primarily the App Store rating ranges from one to five stars. The users are given the golden opportunity to rate your app between one and five stars, one representing the lowest rating and five as the highest rating. Precisely speaking, the happier and more satisfied a user is with your app, the higher the rating they will offer you.
More importantly, the Apple app store review is different from ratings. While both are done simultaneously, the app review is more like written feedback of users about their experience when using your app. After your user gives you a rating, they can then give written reviews to explain further why they gave you that rating. The App Store reviews are mostly helpful, whether they are positive or negative. With feedback or write reviews, one can determine the strengths and weaknesses of your app.
Why are App Ratings necessary?
An app rating is important since app reviews and ratings affect your app's success and visibility in several ways. Thereby good ratings indicate that your app provides benefits to its users. As such this would convince new users to download your app. Moreover, a poor app rating will achieve the opposite effect, chasing users away from your app.
In addition, your app's rating will affect its chances of being featured. The apps with 3 stars or lower will not be featured. It is enumerated that the app rating is a crucial aspect of ASO. Also, negative mobile app reviews combined with a poor rating will affect your app's rank, but great quality app reviews and high ratings will assist to increase your app's rank.
Thereby once your app has achieved a great rating more users will find and download it.  Thereby do everything you can to ameliorate your app's rating. It will assist to make your app more popular and successful.
5-Star App Ratings Are Crucial                          
We know that mobile app developers and their brands are experiencing interesting scenarios where popular apps that top charts are downloaded the most, but apps can only become familiar if they are downloaded to start with. This primarily means that businesses need to find a way to become familiar with fewer downloads. In short, a high rating attracts users, and yes, quality reviews contribute to the number of times an app is downloaded.
Guide to Improve your App Store Rating – App Marketing Plus
Speed is just a perception
It is seen that a study by Google suggests 75% of mobile web users who experienced slow page loads perceived them as loading quickly. This slow concept can ruin your ratings.
Thereby remove all unnecessary barriers − JavaScript blocking, slow custom fonts, un-optimized image files, etc. If possible, permit users to start using the app whilst the invisible parts of the page finish rendering. Moreover, above-the-fold content should be given priority. In case if there is a problem with the network speed, tell the user something.
Offer Deliver smart design
Primarily responsiveness is often a matter of smart design. You can remove all unnecessary steps so your app is clear and simple. In case if a core process in your app takes too long, the users will close it and use an alternative.
You must fix as many bugs as possible
One is experienced that fast speed and great design won't save you from negative reviews if your app is bug nature. Thereby writing clean code is harder than ever, so thorough testing is important. One should test as many devices and platforms as possible, also be aware of technology trends to ensure your app is compatible with everything it requires to be and better to fix bugs as quickly as possible.
Better to Use negative reviews to improve
It's crucial to monitor user feedback to help drive future testing, bug fixes, and design. You can use the mindset that every disadvantage has its advantage learn from negative reviews to show you what your passionate users really look for.
Moreover, no one likes reading a negative review of something they've worked difficult on. Also, remember one must learn more from negative feedback than you do from positive feedback.
It is also enumerated that using negative reviews to your advantage is perfect practice. Suppose if they have a bad experience with your app, it's hard to win them back. They might negatively influence other prosperous users. You can also use beta testing or crowdsourced testing if you wish to test real-world situations.
Time for testing
We understand that testing is becoming more demanding. They are important where you allocate sufficient testing time to your development cycles. It is illustrated that everyone knows 100% coverage and accuracy is impossible. You must calculate the risks and pick the most viable option for your app.
Attain your priorities right
One must remember that speed is the most key factor to most users. Best new features or sleek design might be vital to you but think carefully before compromising speed. Also never stop testing to find bugs early and often. Thereby the sooner you find a bug, the sooner one can fix it early.
Finally if your business is looking for App Marketing, Digital Marketing Agency, Mobile App Reviews, SEO Services, Bitcoin Exchange Script, HYIP Script, Cryptocurrency Exchange Script, HYIP Software, Quality Content Management services don't hesitate to enlist extra help from GegoSoft.