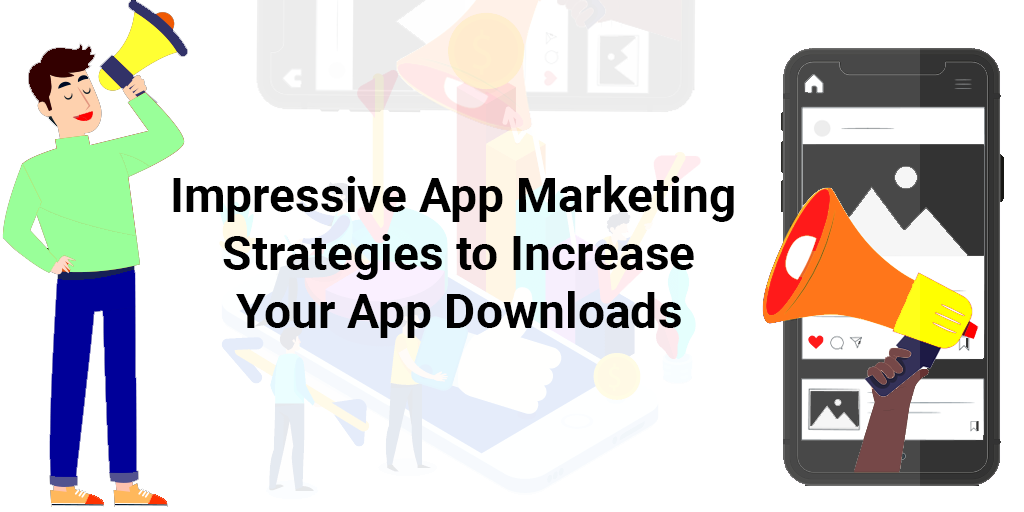 These days, while most of my time has been getting spent implementing new app marketing strategies, I wish to take a break from exploring the vast map of popular strategies to my business for some quick sessions. So this blog covers the important app marketing strategies you need to know and how they can be used to reach your most beneficial targets.
Everything You Need to Know About Important App Marketing Strategies – App Marketing Plus
About your App's landing page and Blog
Primarily having a landing page is an important mobile marketing strategy that permits users to learn more about your app on mobile web and desktop. It is a cost-effective method where SEO (Search Engine Optimization) can be utilized to attract new users. When setting up your app's landing page, it's crucial to provide a visualization of what users can expect if they install.
In addition, your landing page should include links to your app in the App Store and Google Play Store with a clear call to action. Your app vertical will enumerate other requirements, such as gameplay trailers for mobile games. Moreover, illustrating user reviews and including screenshots of your app's user experience is important.
Primarily you will also want to keep your blog updated on your website. It is another way you can use SEO to find new users and reach your target audience. Precisely your blog needs to be strategically shared across your social media channels, utilizing analytics to uncover the kind of content that is most beneficial to your overall strategy. One can also strategize guest posts and contribute to other blogs for best results.
They are the key process of improving your app's visibility in the App Store and Google Play Store. This is important to your user journey since even if your campaign directs a large number of prosperous users to the App Store, your app still requires being well-presented to complete the install. ASO can also effectively attract organic users without cost.
Similar to SEO, ASO requires you to identify and utilize keywords that will help your app rank high in the App Store. It is also important to include screenshots of your app and a video of in-app use. One can also make use of secondary app categories so users have more than one way to find your app. If possible, one should also localize your app store entry.
Social media marketing
It is learned that as an app marketer, one can't afford to miss out on social media activity. The users will spend an hour and 22 minutes with social networks every day in the future. It's good to post regularly across your social media channels and utilizes it for more than just raising awareness of your product. For instance, social media is the best way to build a community and get feedback from users who wouldn't be incentivized to contact you in-app or through your website.
The content for your social media channels can comprise blog entries, competitions, discussion threads, and user-generated content. This would vary depending on the app vertical where one can discover how through market research but the right channels can be specifically beneficial for apps that have social elements, such as fitness and gaming. One can also primary integrate social media into your app and enable users to simply share content from your app on their social media channels.
About Influencer marketing
It is understood that 90% of shoppers say authenticity is a crucial part of their decision to support a brand. More importantly, Influencer marketing is the use of influencers to reach new users and actively promote your brand. This app marketing strategy has taken the industry by storm in recent years, with a sixty percent increase in influencer marketing budgets this year.
You have many ways in which influencers can be used to achieve your marketing goals. One can give an influencer 'freebies' that they could share with their audience or you can have paid product placement. The merit to a paid ad is that you will have more creative control, while simply providing your goods to the right influencer is a cost-effective way to reach an audience.
For instance, influencers can use your app to develop look books, which can then be featured across your app and shared across their social media channels. They are the best way to introduce users to the functionality of your app and offer them a unique reason to install based on their interest in an influence.
Paid user acquisition campaigns
It is the key practice of bringing new users to your app through paid ads. This strategy needs you to set up campaigns and adjust your ad spend over time for best results. It's crucial to know the users you want to attract and the in-app actions you want them to complete.
While analyzing the success of your campaigns and adjusting your spending for best results in the future, one will have to observe data and spot trends in customer behavior. Moreover, your attribution provider will assist you to measure these results by tracking how many users performed each action. In addition, you will then receive reports that show the quality performing channels. Suppose if you have more than one app, one can play the role of publisher and advertiser by cross-promoting your apps.
The other important App Marketing Strategies are respectively are setting your KPIs (Key Performance Indicators), Retention campaigns, Email marketing and prepare a media strategy for your app.
For more insights into app marketing strategy, App Marketing Plus has a guide for everything you need to know about App Marketing when starting a new startup.
Finally, if your business is looking for App Marketing, Digital Marketing Agency, Mobile App Reviews, SEO Services, Bitcoin Exchange Script, HYIP Script, Cryptocurrency Exchange Script, HYIP Software, Quality Content Management services don't hesitate to enlist extra help from GegoSoft.