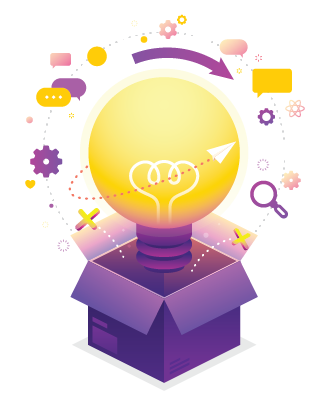 App Marketing Services as Package
In AppMarketingPlus, we worked with more than 200+ App Developers and our experience helped us to come up with a package of services, a perfect fit for your App Marketing Package.
Basic Plan
Best suited for Indie Designers
Manual Submission to 40+ PR Agency/ Review Sites

5 Guaranteed Reviews

Little Tweets

Facebook Handshake

Process Time : 2 Weeks

30 Days Money Back Guarantee
Premium Plan
Best for Premium Apps
A Professionally written Press release about your app.

Press Release Distribution to 200+ channels with guaranteed inclusion of Google News & Bing News.

A complete analysis of your app, and your competitors' apps and then develop an ASO (App Store Optimization) strategy for your app.

ASO Top chart and Keywords Ranking 

Positive review writing by professional writers (10 review articles )

Guaranteed review publication of your app on 10 websites

Featured Promotion – (We will publish your app featured banner on 10 review websites' home page and it should be held for one month)

We will create a landing page website or Promotional Video for 60 Seconds.

App Store Rating and Reviews  

Play store rating

App Installs (1000)
Standard Plan
Best for Ad Supported Free Apps
Manual Submission to 100+ PR Agency/ Review Sites

App Boost : 300 Guaranteed App Installs – *For Free Apps

10 Guaranteed Reviews in App Review Websites

Little Tweets

Facebook Handshake

Newsletter Blast – 3000 Users

Process Time : 4 Weeks

30 Days Money Back Guarantee
1. How to get started?
Select the package and order it. On the order page, leave your app URL & contact info. On successful completion of the order, our team will contact you with an execution plan
2. What details do I need to supply?
For getting started, you need to supply us the App URL, App Screens, App Descriptions, Target Keywords & Target Demographics. Our team will give you a simple questionnaire to get the details
3. What do you mean by Manual Submission?
We have a list of 200+ sites publishing app reviews, app news and app-related info. All these sites have their own contact form. We submit the details to them manually.
4. What is App Boost? How will you deliver the Guaranteed Downloads / Installs?
Taking advantage of Social Media and Community Networks, we developed some private exchange groups and networks of indie developers. With this network, we can deliver the downloads. Currently, we have North America, Europe, India and China Demographics. For details, please contact our support team.
5. What do you mean by Guaranteed Reviews?
We submit the app details to multiple sites. The publishing news /review is the sole decision of the site owners/editors. But still, with our professional relationship, we can influence them and get reviews published at the right time to the right target. We guarantee a minimum of 5 reviews in the Basic plan and 10 reviews in the Standard &  15 reviews in the Premium Package.
6. What are Little Tweets & Master Tweets mean?
Tweeting about your app & app related links is a great way to promote. We have a group of people with influencing followers (mostly mobile users & app enthusiasts). We'll tweet your info & reach the target group. In little tweets, we promote it once a day for 7 days. And on master tweets, twice a day for 15 days.
7. What are "Facebook Handshake" and "Facebook Boost"?
In our experience, we found FB as a helpful platform to target buyers. We use Facebook Status Message, Facebook Sponsorship & Facebook Advert to reach the target. In Handshake, we use status & In Boost, we use status, sponsorship & advert.
8. Can you share the list of PR Sites & Review sites?
Yes, We keep our reporting transparent & simple. We'll share the complete report with you.
9. If I am not happy, shall I get my Money Back?
Yes, We are committed to providing you with the best service and we are confident our service will satisfy you. In case you are not happy, we'll give you the Money Back (expect the Money spent on Paid Adverts)