In modern day of global technology the taxi app boom has reached its peak with revenues amounting to unimaginable quoted during 2020. While such immense growth in the ride-hailing industry sector is superlative, it is also fuelling hard competition for acquiring, retaining and keeping customers engaged.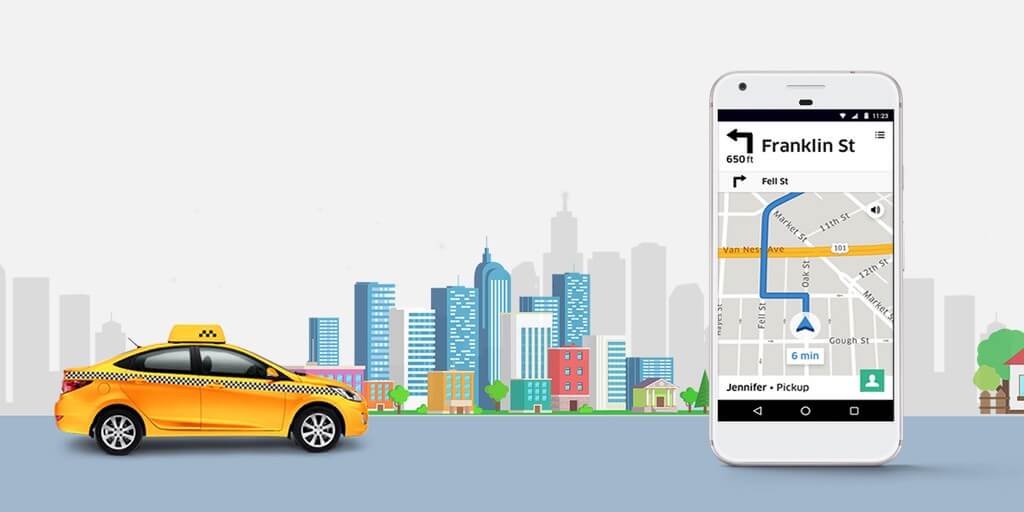 According to study user penetration in 2020 is 10 percent and is expected to reach up to 15 percent in 2022.This presents golden opportunity for newer taxi hailing companies to capture significant market share. If you're an established businessman in the market or looking to build your own passenger mobile app solution, here are few key strategies that will help you expand your customer base.
Go for Targeted Advertising:
Targeted advertising is professional way to drive potential users for your taxi hailing platform. You can opt out such as:
PPC Campaigns
Pay per click is best adopted internet marketing model that lets you drive app installs. It actually increases your passenger count along with ROI.
Social Media Campaigns
Facebook, Twitter, and Instagram are the most familiar ad campaign platforms for generating leads and improving brand awareness. It allows you set up ad campaigns specifically optimized for your marketing goals.
Brand promotion by Social networking
Social networking is one of the top methods for brand promotion. Networking channels such as Facebook, Twitter, Instagram, and YouTube among many others permit you to put up your business on social media and increase visibility. It is possible to connect with targeted user groups, individual potential customers as well as communities to send out promotional texts launching your taxi booking app.
Reach out via PR & Media:
Apart from social media promotion, public relations and local media firms can assist to make your taxi app solution more visible and recognizable. It induces customer interest for your taxi app through several branding techniques, leaving a positive impression on their minds.
You can get Customer Attention using Promos/Discounts:
Offer promo codes and discounts can be your go-to tools for capturing customer attention. You can reward the customers that use your taxi booking app.
Try Fleet & Vehicle Branding:
Fleet branding has gained more familiarity in the recent times. Vehicle branding can bring you most visibility at minimal costs. So eventually whenever your wrapped vehicle is moving across a city or parked in front of a crowded marketplace, it is assured to get noticed.
Implement Customer Feedback:
It is best to make an effort to collect user's reviews in real time. This will assist you mitigate any issues ensuring you employ only the quality drivers to serve your customers. By replying to user reviews and ratings will also assist you boost user engagement and loyalty.
Use Referral Marketing:
Referral marketing is superlative marketing technique to increase app installs. By this method, your app users can largely recommend your taxi app to their friends and relatives, assisting you to improve your passenger satisfaction.