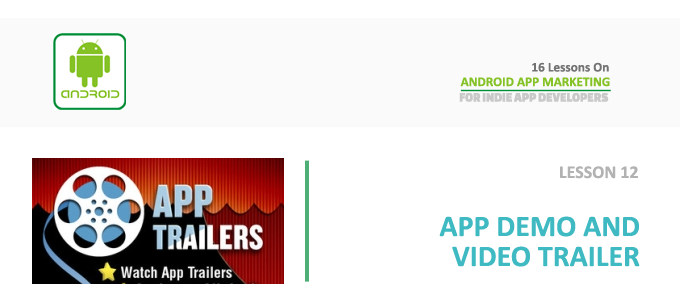 Did you know there is a way to let people try out your app, even before it is released to stores? That's right, there is. It can help you make changes to your app before the big release and give you some feedback before your actual app is out.
Now let's get down to how this is possible. Creating a demo of your app (also referred to as a lite version) is a small a free version of the app that does not include everything that is available on your app, but is enough to know how people will feel about it.
A video trailer is similar but the users will not be using your app, you will. A good video trailer shows a detailed look at the app, explaining what stuff is and how to us it. It should also highlight things that make your app unique when compared to other similar apps, or ones in your niche. It should NOT mention competitors or other apps that you are not partnered with.
Both of these methods are a good way to increase your android app marketing. While using both can make your app more effective by using a lot of different marketing methods, not every app creator has the time, money, and/or effort to do both of these things. The choice is up to you as to which you use. One let's people have control, but will be able to detect bug fixes before the big release. The other, you are in control, but if you missed something no one will notice until it is released.
Complete list of Android App Marketing Lessons