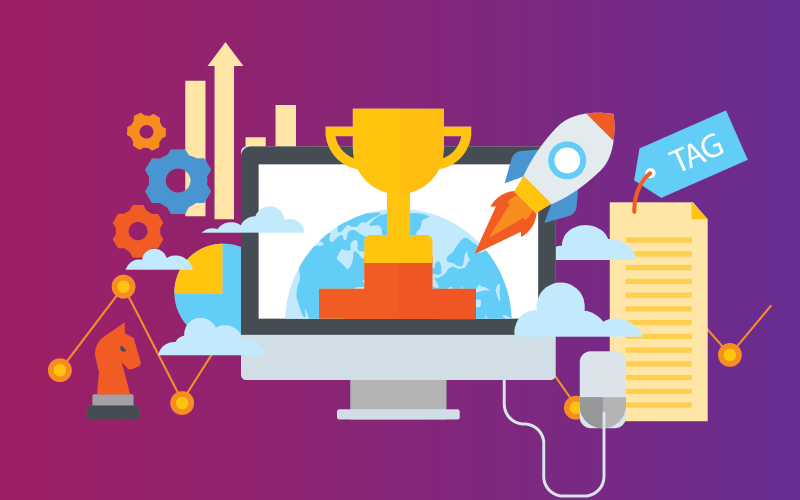 A backlink is a link to your relevant website placed on another website or blog. Backlinks should always be present to offer the reader additional details. But it goes beyond that: it is always scaled in the ranking of the linked website or app. Now that you know what actually a backlink is, you may be curious about how to build your SEO Backlinks idea in 6 easy steps.
6 Methods for Generating High-quality Backlinks for Your Mobile App or Game In 2023
Link to Your App from Your Website
Do you have a site or a landing page dedicated to your app? If so, add a link to this page to your app or apps. The more and better links your website receives, the more authority it will have, and thus the more authority the apps linked from this site will have.
Social Media
It is best to start creating social media profiles and links to your app or website (that, which should link to your application). You can generate profiles on Facebook, Twitter, Google+, Pinterest, LinkedIn, SlideShare, and other social media platforms. Most of these links are "nofollow," but to have a healthy "link profile," one must have some nofollow backlinks.
Media & PR
Consider making a press release and distributing it to general and specialized media. If you're lucky, someone will publish it; even more fortunate, a few media will link to your app.
Sponsor an Event
Participate or collaborate with an event in your industry and receive a link from the event's website to your Google Play or App Store listing. Event and conference websites frequently receive media links and have a high level of authority.
Write a Guest Post
You can collaborate with other apps or websites in your industry to write a guest post for their blog. Typically, these posts contain links to the author's website or the application. You can primarily discuss your experience developing or maintaining the app and some growth hacks or intriguing data about your app.
Make an Eye-catching Infographic
Infographics have a high potential for virality, so if you create an exciting piece of content in the form of an infographic, make sure to include a link to your website or listing. This type of content will likely be shared by people and the media, which will assist you in getting more mentions and quality backlinks.
What Is The Significance Of Backlinks In Google Play ASO?
SEO Backlinks are crucial because they can assist you in ranking for keywords: quality backlinks placed on strategic websites can help you rank for more keywords. Evidently, this is not instant and takes time and effort, but after some testing, it is studied that backlinks aided keyword rankings in Google Play ASO.
Final Words
It is vividly understood that creating links is a relatively simple process. Building high-quality links, on the other hand, is a difficult task. So develop backlinks to high-authority websites and adeptly make them into your application's essential topics. Finally, pay attention to the importance of anchor text.