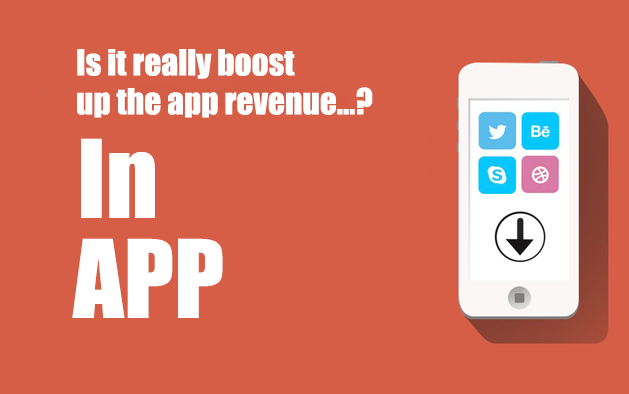 One of the major reasons of opting for custom mobile app development is to generate revenue, and in-app purchase is the top option available to date. The mobile application development firm can guide you regarding the in-app purchase in detail.
Best Ways to boost up app revenue
Attract Web Visitors
Your website's visitors could be the most likely users of your apps. You can readily attract them with promotional offers. For instance you can write on your website Exciting offer for our app users- Get 30 percent off on the first order. Just sign in or create an account in our app to grab this offer to attract them to download your app. Moreover the number of downloads will finally earn you dollars, and therefore, more people should download your app.
Develop Hype Smartly
Primarily fear of missing out always works and the customized mobile app is no exception. You can use this concept smartly to develop the hype for your app. It is better to offer limited period offers like flash sales, deals for the day extensively for the app users. You can come up with just anything that is time-sensitive. It will surely develop fear of missing out concept effectively and people will buy through in-app purchases.
Actively use Push Notifications
It is quality way to communicate with the existing users and push notifications have gained popularity in the mobile arena. Moreover these push notifications have high engagement rates. When it comes to promoting several campaigns push notifications remain to be highly effective. Also use them wisely and in a controlled way since sometimes regular notifications can annoy your app users which lead your app to deletion. Finally by building a careful strategy, you can use push notifications to highly boost purchase through your app.
Provide Loyalty Program
It is noted that loyalty program can encourage users for more purchase. They could enhance the user experience to improve your app's in-app purchases. Moreover it establishes and strengthens the brand loyalty and you can get a huge base of loyal customers.
Eventually if you have followed App Marketing Strategies at AppMarketingPlus, you'll know that we are fan of unique services of App Store Optimization, App Launch Services, Press Release, App Reviews, App Advertising, App Promotional Strategy & Consulting, particularly when they bring something beneficial to the users. You can get more assistance from AppMarketingPlus for effective App Marketing.