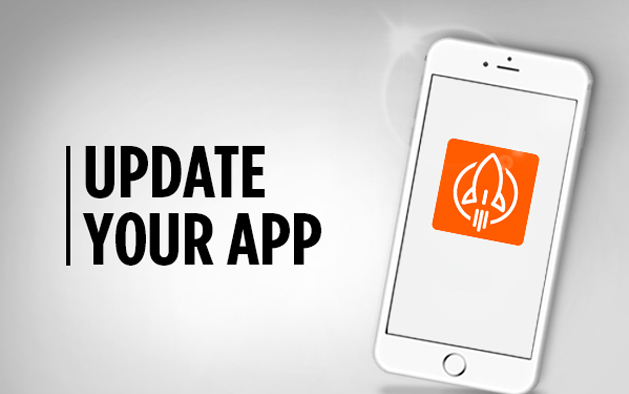 In the world of mobile app technology the thinking is that once the app is released, it'll be finished forever. But nothing could be further from the truth. In the reality is that apps must be updated on a regular basis to keep them fresh and functioning.
Just like you wouldn't release an app with a known bug, updates keep your app secure and permit you to remove issues that come to your attention after your first release.
It is seen that some updates could be planned ahead of time, such as new features, promotions to celebrate app milestones, and keeping compatible with the release of new operating systems. So others required to be prepared to make quickly, like the correction to fast trends in the global market.
Better to Update Monthly
For developers updating their app monthly offers a nice baseline they can use to time the updates. This also strikes a balance between updating an app often enough that it remains relevant, but leaving enough time in between that you should not annoy users with too many updates at a time.
You can update for Each User Experience Change
More specifically there are few things users often feel the developers aren't putting effort into or trying to solve a specific problem with their creation. Apps without updates, there's no way to guarantee an optimal user experience.
By regularly updating your app with thoughtful new advanced features shows your users that you are seriously concerned about their requirements and are actively trying to make it better.
Better to Update Based on User Feedback
Moreover by monitoring customer ratings and responses to similar apps features, you can really understand what features those customers are most fond of and those that you should consider adding to your own app. In addition you can also look at user comments on apps similar to yours to streamline the response to a potential new feature before you release it.
Finally if you have followed App Marketing Strategies at AppMarketingPlus, you'll know that we are fan of unique services of App Store Optimization, App Launch Services, Press Release, App Reviews, App Advertising, App Promotional Strategy & Consulting, particularly when they bring something beneficial to the users. You can get more help from AppMarketingPlus for effective App Marketing.