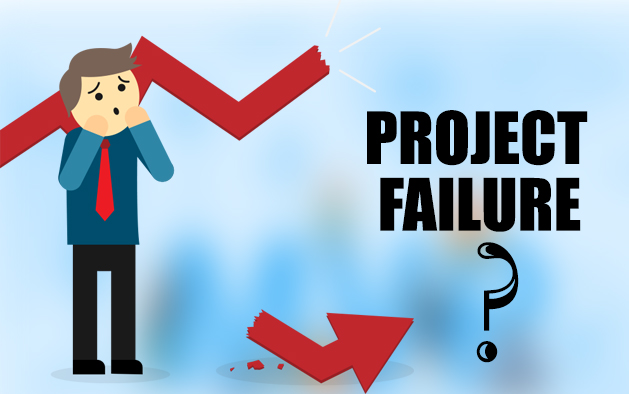 If there are no proper techniques of project management then surely it will eventually result in the project failure. Project managers should know how to overcome project failure and need to adopt efficient methods for the same. So, here we have listed some ways of reducing project failure.
Implement Proactive Approach
Top opportunities that users can adapt to proactive approach are as follows
It is seen inappropriate skills and insufficient manpower can result in huge loss and much delay in deliverables
Feature of poor communication, inappropriate work planning, and improper risk management lead to the project failure
Don't rush to begin the project on the assumption that you can deliver it earlier.
Cherish importance of properly initiating the project which is the most critical to the project's success.
You must recognize the point of time when your project is unrecoverable
Use a proper development methodology for your project development.
Actively Plan Project's Strategy and Implementation
Planning is the most vital stage of all the projects. Mostly proper attention is not given during the planning stage. So planning is something how you are going to work on the project and how will you actively implement the project.
Try to Manage the Project Goals
It is necessary to guarantee the project deliverables and work properly with the customer requirements to avoid project failure.
Best to avoid Unrealistic expectations
Primarily never set unrealistic expectations and the time frames with the stakeholders, team members, and the customers to meet your project's deadline.
Effectively Track Project's Progress
Generally you can track your project's progress by considering two things, first is where your project should be and secondly, where actually it is at specific point in time.
Other Key Factors to adopt
Try to identify Risk factors
Good to propose the solutions
Implement Correct methodology
Go for Continuous Improvement and Analysis
Stay Focus on Stakeholder's needs
Conclusion
The best quality way to avoid project failure is to professionally plan, execute, and action well.
If you have followed our best App Marketing Strategies at AppMarketingPlus, you'll know that we are fan of unique services of App Store Optimization, App Launch Services, Press Release, App Reviews, App Advertising, App Promotional Strategy & Consulting, particularly when they bring something beneficial to the users. You can get more help from AppMarketingPlus for effective App Marketing.