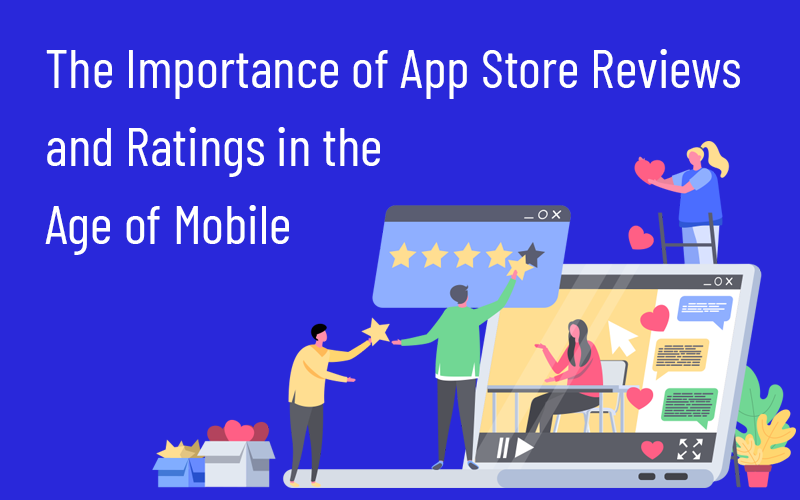 App store ratings and reviews are a crucial part of the app marketing process. Achieving high ratings and reviews is difficult, but worth the effort.
An app with a high rating will be more likely to be downloaded than one with a low rating. Reviews are also important since they provide an insight into how the user feels about the app. The best way to get reviews is to make sure that your customers are happy with your product or service!
Introduction: Why Reviews & Ratings are Important to Your Business
Reviews and ratings are important because they help you understand how your customers feel about your app.
Reviews and ratings are important because they help you understand how your customers feel about your app. They indicate what features are working well and which ones need to be improved. Reviews will also show if there is a major issue with the app that needs to be fixed immediately.
Reviews can also provide insight into how users interact with the app, whether it's used for business or pleasure. For example, reviews can tell you if someone is using the app for work purposes or if they're using it for entertainment purposes, such as playing games on their phone.
What is the Link Between App Reviews and Rankings?
App reviews are not only a way for users to share their opinion about the app but also a way for developers to improve their apps.
Reviews can help developers identify bugs and fix them before it becomes an issue for the user. Reviews also help developers understand what features are working well and which ones need improvement.
With these insights, developers can make changes to their app that will make it more appealing to users and ultimately increase its rankings in the store.
How to Get Positive Reviews for Your Apps?
The app store rating system is a crucial part of the app ecosystem. It's what separates the good apps from the bad ones.
The rating system is based on a five-star system, with one star being the lowest and five stars being the highest. The ratings are calculated by averaging all of the reviews that an app has received in a given time.
There are some ways to get good reviews for your apps:
Make sure that it works properly
Make sure that it doesn't crash or have any bugs
Make sure that it's easy to use and navigate through
Make sure that it's in perfect English
Make sure that it has quality content
How to Get More Reviews & Ratings on Your Apps with These 7 Tips?
Getting more reviews and ratings on your apps is an important aspect of app marketing. It helps people decide whether to download your app or not.
There are many ways to get more reviews and ratings on your apps, but these 7 tips will help you get the ball rolling.
1) Have a persistent notification asking for reviews in the app's menu bar
2) Send push notifications about new updates and ask for feedback
3) Request feedback from customers in-app
4) Offer incentives that don't cost you anything
5) Make it easy for users to review the app by adding a button to launch the review process
6) Reward customers who provide great feedback with discounts or other things they can use when they download your app
7) Implementing all of these
Conclusion: Why You Should Never Ignore Negative Feedback from Users?
In conclusion, we should never ignore negative feedback from users. We should be willing to listen to them and work on improving the product. Feedback is an opportunity for us to know what is wrong with our product and how we can fix it.