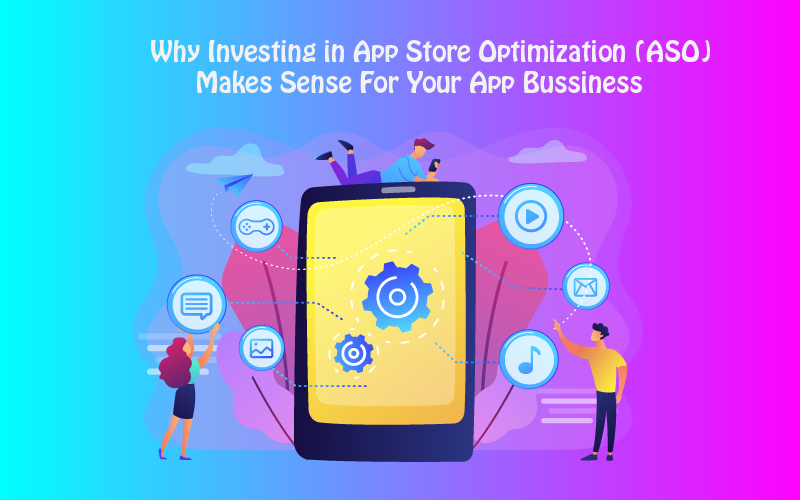 What is App Store Optimization (ASO) and Why You Should Care?
App Store Optimization (ASO) is the process of optimizing your mobile app to increase its visibility and discovery in an app store.
The ASO process involves optimizing your app's metadata, keywords, and other elements that can impact its ranking in an app store's search results. ASO is not just about keywords, but it also covers how the user interacts with your app, how often they use it, what they think of it, and how likely they are to recommend it to others.
The goal of ASO is to get your app ranked higher in the search results so that more people will find your mobile application when they search for related terms on the store.
What is the Difference Between App Store Optimization and Mobile Marketing?
The difference between app store optimization and mobile marketing is that mobile marketing is a subset of app store optimization. App store optimization is a broader term that encompasses all the techniques and strategies to rank higher in the search results for an app on an app store.
Mobile marketing is one of the many components of the broader term, app store optimization.
How to Increase Your Mobile Sales with ASO
The key to success for any app is the ASO. With a good ASO, you can get more downloads and increase your iPhone sales.
A lot of people are using ASO techniques to increase their mobile sales. The thing is, not all of these techniques are equally effective and some might even be detrimental to your app's performance. That's why it's important to know what you're doing before you start marketing your app on the App Store or Google Play Store.
The first step in optimizing your ASO is understanding how each platform works and what they offer in terms of features, such as search engine optimization (SEO) tools, keywords, reviews, and more. For example, Google Play offers a "Trending" tab that shows which apps are popular right now while Apple doesn't have this feature at all.
The Best Tips for Making Your App Stand Out on the Market
The best way to make your app stand out is by focusing on the customer.
What are their needs? What are their pain points, and how can you solve them? You must do your research and understand the trends in your industry. Is there a new competitor coming up with a similar product or service? Do they have any new features that you should be aware of and incorporate into your app?
3 Ways to Improve Your ASO Strategy
App store optimization, or ASO, is an important part of creating and marketing a mobile app. It can be the difference between an app that goes nowhere and one that becomes a best-seller.
1) Always test new features before releasing them
2) Optimize for different types of customer personas
3) Optimize for long-tail keyword phrases.
Conclusion: The Power of ASO and How It Can Help You Grow Your Business
The need to be found in the app store has never been more important. App store optimization (ASO) is a process that helps you get your app noticed and downloaded by potential customers.
The power of ASO is that it can help you grow your business by getting more downloads, which will then lead to more installs and increased engagement.
Many factors go into ASO, but the most important thing is to have a keyword strategy. Keywords will help users find your app in the app store, which will lead to downloads, installs, and increased engagement.