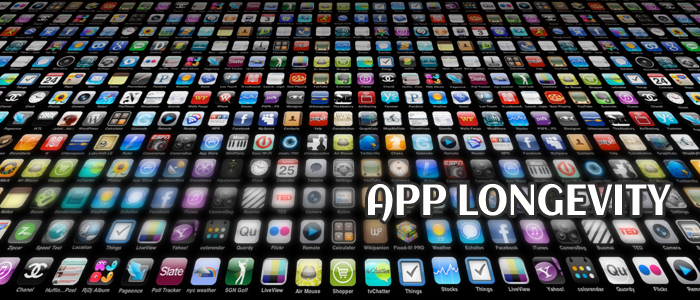 The mobile app market is extremely competitive and with over a million apps available at the Google PlayStore and Apple's App store it's not surprising that attaining longevity in the app market is an extremely tough task. In this hugely competitive environment app marketers have to develop new strategies in order to ensure that their product stands out initially, and continues to attract attention post-download.
Offer an app that features regular updates
One of the key features that ensure longevity is the ability for users to regularly update their app and receive new and enhanced content or functionality. An app shouldn't remain static, and with technology advancing so rapidly the update facility is the ideal medium through which to re-engage with users regularly, and ensure that your app is being utilised on an ongoing basis.
Create an app that boasts incentives
One of the biggest online entities that have adapted speedily to the mobile app market is the online casino industry, and longevity here is especially vital. Many top casinos such as iPhonecasino.ca have created device-specific apps that not only offer mobile optimised gaming; they also feature casino bonuses that are awarded on download and for regular players. This ensures the app retains longevity and users are encouraged to return on a regular basis as they are rewarded in an appropriate manner. This principle can apply across many genres of app and vouchers, bonuses and rewards can be issued accordingly.
Find your own niche first
The app marketing space has a huge audience and in order to achieve longevity within this sphere it's important that your app targets a niche market that can grow as your popularity spreads. Once your niche market has been tapped you can expand your marketing to include other demographics and grow you app exponentially as it reaches a more diverse audience.
Promote interaction
App promoters can send push messages to their user's screens, and calls to action, messages and updates can be a great way to remind a user about your app. By pushing the right message at the right time a user will be encouraged to continue utilising your app and make them feel as though they are engaging on a more personal level. This type of interaction promotes longevity and when employed at the right frequency, these types of messages can be very effective marketing tools.