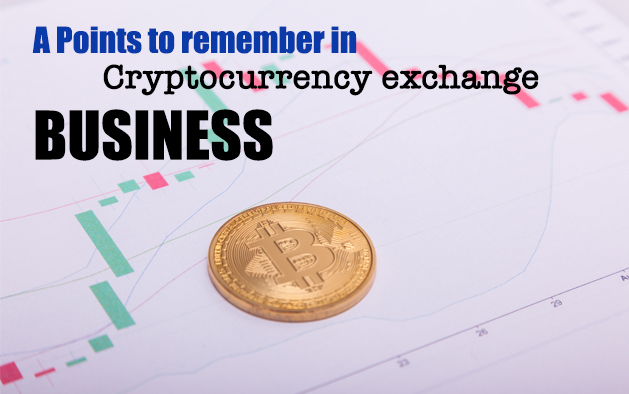 Recently cryptcurrency and Bitcoin are the trending topics of the digital world. After the massive hit of cryptocurrencies in the world, it is still emerging every day. To start a cryptocurrency exchange business, one should take into account important steps while starting the business.
Before you invest into the cryptocurrency business, one should understand that the algorithm of crypto and money in the cryptocurrency exchange platform will not be the same.
Liquidity options:
When you start a cryptocurrency exchange business, you would naturally choose a crypto exchange script that is attractive with beautiful templates and themes. Besides this, you need to consider the importance of liquidity. When traders are looking into selling or buying cryptocurrencies, your company should have a high volume of cryptocurrency exchanges in the trading which implies that your site has a good flow of exchanges.

Profit generation and monetization:
When you start a cryptocurrency exchange business, you need to take into account the payment options for the people trading with you that would earn you high profit more than investments in your business. There are two types of modes in cryptocurrency exchange, such as,
Offline mode:
Cryptocurrency exchanges are useful in offline mode. The exchangers who make use of the trading platform can earn a huge profit on the exchange rate for cryptocurrencies.
Online mode:
The cryptocurrency trading platforms of this type usually have their own storage of money in many forms like Bitcoin, Ethereum and so on. Hence, these platforms will be monitored by their administrators for the payments and exchanges that are conducted.