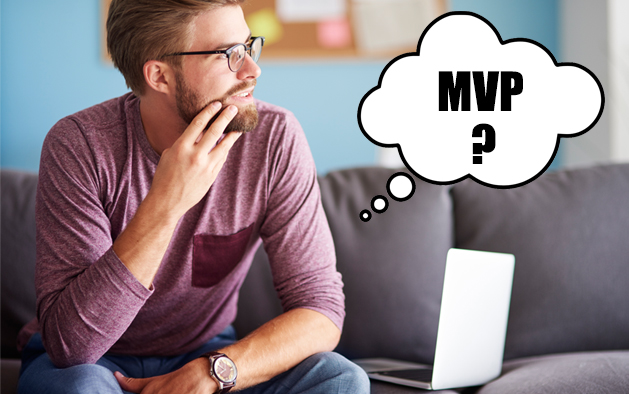 What is MVP?
MVP (minimum viable product) is neither the prototype of your future product nor the perfect, final product. They are primarily the fastest way to make sure if it's worth investing precious time and resources into your product.
When product is presented to prospective users and what often happens is that some users do not like the product, and then the startup realizes that all the effort was waste.
MVP allows you to get product feedback and the minimum viable product is here to reduce your risk of failure and greatly assist you to learn what you require to do to make your product work successfully.
Development of your MVP show includes:
Try to keep high-quality products with only the most basic features,
Must be oriented towards a larger market
You must track and apply user behaviour
Carefully study the competition
Adapt a marketing plan and a strategy that will highly attract a large number of users
Get ready for the market as soon as possible
Factors avoiding during the development of your MVP is given below
Integrating unnecessary functions to your MVP
Launching in to the market entrance by adding new features repeatedly over again
Forgetting overall sustainability of your product
If the results of the experiment do not end up benefit then give up on re-attempting to build your MVP
Popular Firms that started as MVP
Most of the firms you've heard of today have once entered the market with only a minimal viable product. There are few examples to illustrate you an idea of ​​how successful your MVP can experience with enough effort and creativity.
Conclusion
Though developing MVP is not an easy task but it is certainly a necessary step in validating your focused idea and further improvement of your product. The MVP serves greatly to find out what your users like and what not, is your idea valid, and how much one can improve the final product.
If you have followed our best App Marketing Strategies at AppMarketingPlus, you'll know that we are fan of unique services of App Store Optimization, App Launch Services, Press Release, App Reviews, App Advertising, App Promotional Strategy & Consulting, particularly when they bring something beneficial to the users. You can get more help from AppMarketingPlus for effective App Marketing.