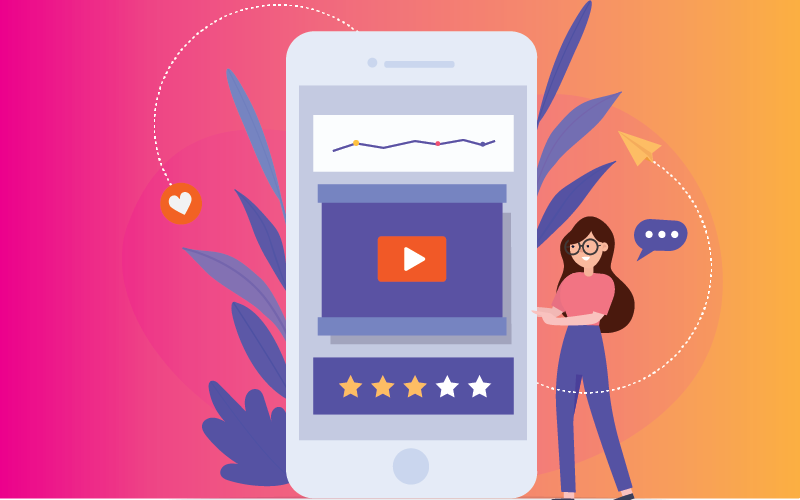 It is a proven fact that videos are perfect for conveying a message. Every social media platform can function with video content. The content of videos, like the companies or individuals behind them, is multi-layered. Videos suit any industry or business, whether for news, business, education, or entertainment. We want to give you a few tips on App video marketing for your app.
Why App Video Marketing?
Looking carefully at both stores, you will notice many different videos. There is primarily no hard and fast rule about what kind of video works best. Therefore you'll find plenty of ideas in the App Stores to present your app in video format. However, remember that your app's advantage and real value must be recognizable in your video.
Tips & Tricks for Your App Video Marketing
Brevity Is the Spice
Start making your videos brief and to the point. Users will recognize why they demand your app in a few seconds. The better is that they are shorter. Given the number of offers available online, it's expected that many users to give up the video after a few seconds to watch something else. As a result, concentrate on your app's core features.
Utilize Social Media
Although if your video appears on the app page in the relevant App Store, you can help promote your app in a video through your social media channels like Facebook, Twitter, YouTube, and so on. Several of these platforms also let you add your video as an advertisement. You can also decide ahead of time which target group you want to play your video with primary consideration.
Make An Additional Landing Page For Your App
Set up an extra landing page for your app on your official site to display the app and highlight its essential features. It's ideal for putting your app video near the top of the landing page, in the header area, to grab the viewer's attention instantly. The App Store badges or CTAs for the two App Stores should also be placed in the header. This enables visitors to be immediately redirected to the appropriate store.
App Video in Emails
The app video can also be included in the emails to draw customers' or potential customers' attention to the app. You could consist of the video's YouTube link in the email.
Final Thoughts
Videos are ideal for presenting information concisely and clearly. They are an effective marketing tool for driving campaigns. So, to visually highlight the advantages of your app, use app video marketing by adding a video to your app page in the stores. Remember to share and promote the video on social media, your website, and through email marketing.