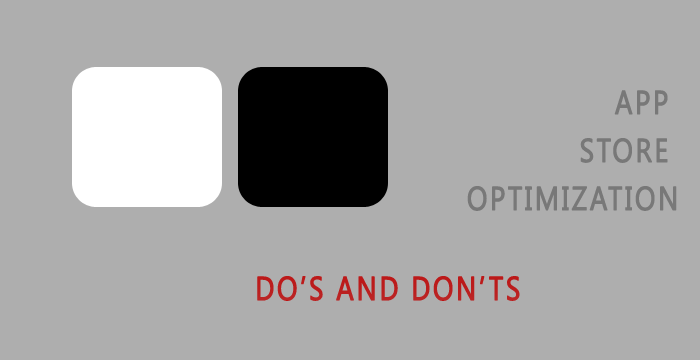 What is the most difficult step in building a mobile application? It is not developing the application, but rather getting the app found by search engines. Nowadays many users are interested in different kinds of apps which they can get over their iPhone, ipad, Android phones etc. We have hundreds of thousands of iOS applications, and the real challenge for developers is how to have their apps rank higher than the hundreds competitor apps in search results. This explains why App Store Optimization (ASO) is important to mobile application marketing. It is represents a form of SEO used by developers to generate leads or extra downloads in app stores.
App Store Optimization can be divided into three distinct parts: finding the most appropriate keywords, ranking highly for those keywords, and converting visitors into users. When describing your app in an app store, there is need to strategically position the keywords in the description. For example if your app is called 'musica', you might want to include that keyword in the title of your description and then subtly in the body. Experts might place the keyword in the beginning of the title and then three or four times in the body relative to the size. This way, once customers visit the app store and search 'musica', your app will be among the first on the results page. This is a white hat app store optimization technique that has had positive results for many app marketers.
But one thing you must try and avoid is the keyword stuffing, a black hat technique that is very common with many app stores. As the word suggests, keyword stuffing is the excessive use of keywords in any content so as to achieve high search engine rankings. This may earn you more downloads in the short term but it is what app store optimization experts call marketing suicide. When you stuff keywords there are myriad things that could happen; the app store might ban you and the possible customers might get confused instead of informed.
It is important to remember that ASO is not just limited to keyword techniques only; it also involves using all the Meta data you can find in the app stores, from icons, update texts, screenshots, description and many others.
In a nutshell, white hat techniques are considered genuine, whereas in black hat ASO may involve falsifying downloads or rankings by employing techniques that make the app stores to believe that an app is more dominant than it's worth. This explains why companies like Apple continue to fight against black hat ASO. For instance, sometimes in early 2012, the company issued a press statement carried by The New York Times warning app developers against using what it called third-party services to gain more visibility and top placement from app stores. It threatened to ban such app makers from the store for life.
But is it possible to achieve good results from black hat practices without engaging in any immoral actions or completely jeopardizing the long-term business objective? A matter for great debate. What is clear is that engaging in some black hat ASO strategies could earn your app a ban from app stores and exclude you from traffic referrals on the net. On the other hand, some tactics are amazingly very effective, such as content automation, link manipulation, domain and sub-domain duplicate content creation and so many more.
It can thus be summed up that black hat ASO is a technique that increases rankings in apps stores by employing means that violate the prescribed terms of service. It is actually used to distinguish the bad guys from the good guys who blend the white hats.
Are you trying to build a long-lasting business? If your answer is yes, you should probably avoid black hat ASO. Rather, you should look for alternative means of improving your rankings. Instead of automating things that will trick users, search engines, or both, why not leverage on software to automate processes that are both Google-approved and that will help you to rank higher on apps stores?
There are many different agencies that will offer you great search engine rankings for a price but it can be difficult to know who to trust. White Hat ASO techniques that are implemented well can bring worthwhile search engine results for a sustained period of time. Black Hat ASO on the other hand do not stick to the rules and over time, may even have the app black listed due to their use of unfair techniques. If an agency offers these services that it can severely harm your app.