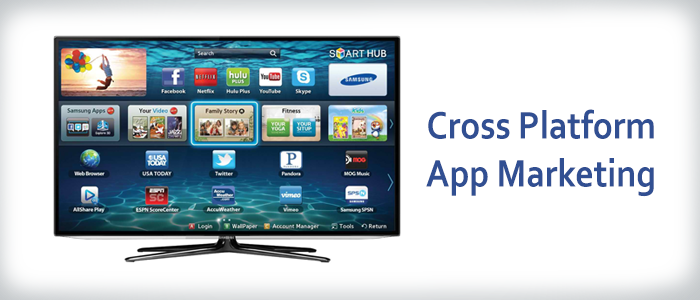 According to Nielsen, over 80% of all tablet owners, 35% of male smartphone owners and 40% of female smartphone owners admit to using their devices while watching TV. Studies have shown that using these devices increases brand recognition by 70 and 300% for most users i.e. future customers. The potential for cross platform app marketing is incredible.
Larger TV screens mean bigger ads that still attract a user's attention even while they are using a tablet or smartphone. Since an increasing number of users already consider their devices as a way to enhance their TV watching, they already have their devices in hand. Digital media consumption has doubled in the last three years thanks to multi-platform usage. With a multi-platform, cross marketing campaign, you stay connected to your potential customer base as long as they are awake. Searching for your app after it appears on the TV screen is done in a matter of seconds.
What's better than that? A fast purchase and lots of them. There is a growing part of the population called "cocooners"; these people center their recreation time and social life on their TV and Internet Devices. On average, they earn $75,000 a year. This is your target audience.
Getting started is simple but it will be time-consuming. Once you've set your budget and business goals, you'll need to design banners and develop the actual advertisements. Once you've completed these deceptively easy sounding steps, it's time to find a media buyer to help you line up your TV ads, traffic sources and mobile ad networks. Make certain you use a platform that can track all three ad campaigns in order to measure your Return on Investment (ROI) to get the most for your money.