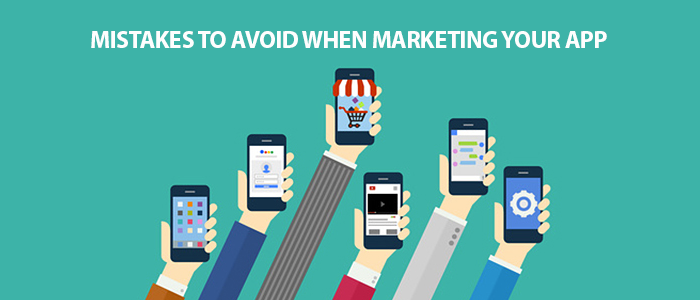 Quality app marketing is all about having an effective and multi-faceted strategy. Good App marketing takes best strategy and focus, something we're all about at AppMarketingPlus. Of course, even the best marketing strategies can have minor drawbacks. That's why we've enumerated list of mistakes to avoid. If you can navigate successfully around these mistakes, then you'll have huge success over your competition.
Act of over-promising
One of the major marketing mistakes that many apps make would be promising too much. You should not advertise benefits that aren't there or features which you don't have actually. If you don't have them yet, they shouldn't be key part of the marketing. So eventually over-promising leads to poor reviews and bad result.
Missing the ploy of researching your competition
Before implementing marketing plan, one should research everything. How does your app differ from similar apps and what makes it good? So you should be ready to enumerate how you stand out.
Long wait for planning the marketing
One must start thinking about marketing around the same time when you begin thinking of quality app idea. It is mandatory that your app should be an important part of your plan from the start. The individuals must come with a impressive logo and title, valuable marketing collateral such as a video, and a list of already-interested email subscribers.
Not planning a release date
You should have a set release date and a countdown to launch. This assists in building massive momentum and pure excitement for your app. So select a date to permit yourself time for beta testing and working out bugs.
Act of publishing too early
It is affirmed that everyone make common mistake of publishing the beta version of app directly on the app store. Thought it is a nice way to collect negative reviews instantly. It's always better to do so in private. Instead you can actively collect a list of emails, and use beneficial service like Apple's TestFlight to illustrate the app for a limited number of subscribers. By this way one could easily get the feedback without the negative press.
If you have had already fallen into one of the above traps, there are numerous ways to bounce back and recover. Moreover we help in coming out of this mistakes and shine with absolute success of App marketing.