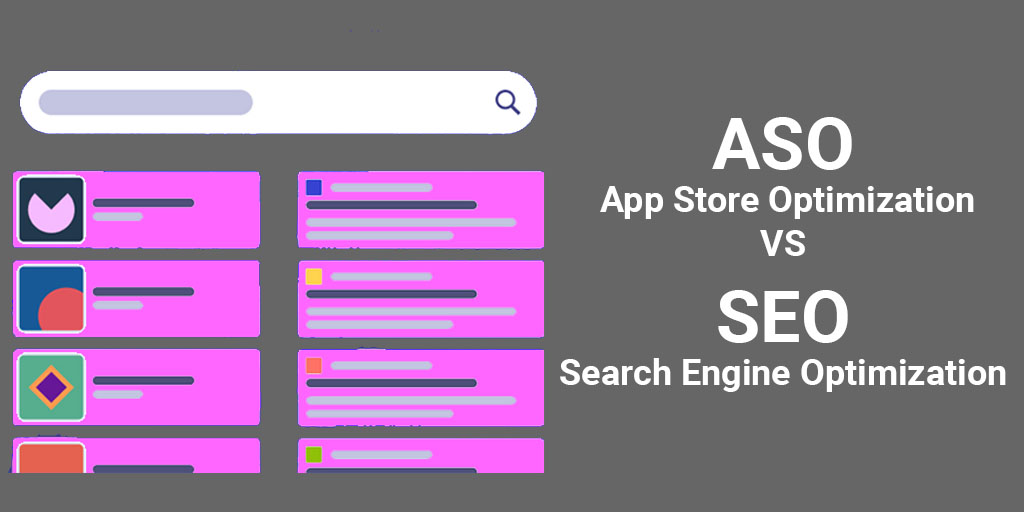 Global people are completely passionate about integrating ASO and SEO strategies and they prefer to keep finding beneficial techniques for keeping business successful. We generally know that App Store Optimization Services (ASO) is the important process of optimizing an app and its app store page for the app stores. It perfectly works to improve an app's visibility according to ranking factors professionally determined by the app stores' algorithms.
Thereby a higher ranking leads to a higher search presence and discoverability and increased Organic downloads. ASO also primarily means that when a user reaches an app's store page, the page is wholly optimized to actively encourage them to download the app. This popular branch of ASO is called conversion optimization.
Whether one needs impactful app store screenshots or an informative app store video, mainly showcasing the app's best features in the description or utilizing every feature available, ASO adeptly encourages visitors to convert at every step as they explore the app page.
Moreover, visibility in the app stores comes from Search Traffic and Explore Traffic. Thereby Search Traffic is when a user searches for an app or keyword in the search bar and then generally finds an app from the search results. Also explore Traffic is when a user finds an app through browsing the app stores' Top Charts, Similar/ Related Apps, or the said Featured section, as compared to making a direct search.
Meanwhile, Search Engine Optimization (SEO) is the vital process of optimizing web pages to ameliorate their rankings in the organic search engine results.  SEO could be a complex process that generally takes time, and needs constant maintenance and monitoring. A web page's ranking can be generally affected by something as seemingly small as its URL, which is in fact powerful. It could also be immensely impacted by how accessible the web page is for people with disabilities, or mobile users, and beyond.
For a business to succeed SEO is important. Thereby it illustrates main products, services, and customer satisfaction to a specific group of people. This would comprise customers that you've identified in the market, as well as potential customers that haven't decided yet about the service or fame product you've got to get. Similarly, with ASO, you must strike the perfect balance between catering for the algorithms and also being readable, valuable and actively engaging for the human eye.
Difference between ASO and SEO
The difference is that ASO is done particularly for mobile apps, whereas SEO is done for the web. There are many aspects of both SEO and ASO that set them apart from each other.
ASO vs SEO: Ranking Factors
The ranking factors for both ASO and SEO are the key elements that the algorithms use to influence the visibility of the app or web page in the app stores or search engine results. While ASO and SEO share some similar ranking factors, the importance that algorithms place on each one might actually differ.
Top ASO Ranking factors are given below:
App metadata, including title/ app name, subtitle/ short description, and (for Android) long description
Creative assets, including app store screenshots and app preview videos
Keywords
App icon
Downloads number
Backlinks
Engagement
App retention rate
Conversion rate (general and CVR per keyword)
In-app store quality metrics
Crashes and ANRs
Publisher name, Bundle ID
Category
In-app purchases
Top SEO Ranking factors are given below
Keywords in the title tags (H1, H2, H3, etc.)
Meta title and meta description
Content optimization (images, text, etc.)
Content structure and length
Traffic & Engagement
Website health
Backlinks Profile
Time spent on page
Click-through rate
Page load speed
Bounce rate
Optimized URLs
Content quality
Site architecture
Domain authority
Scrawling
Top Similarities in Ranking Factors
Keywords & Keyword research – SEO and ASO are both based on keyword research. The main focus is on the Keywords Field (iOS) and Long Description (Google Play) for ASO and keywords in the title, header tags and content for SEO
Backlinks, Views & Engagement
Content quality – Content of a web page must be of the highest quality to rank highly, just like an app requires to be of the highest quality to rank highly too
Search traffic – More interest people show by actively searching an app and downloading it, or searching for a website, the better it would rank
Retention Rate – App retention for ASO and dwell time for SEO
Top Differences in Ranking Factors     
App metrics Vs Web metrics – ASO and SEO each use metrics that actually apply to their respective platforms
Creative assets impact – creative features such as app icons, screenshots and videos are essential to ASO, whereas they are only additional contributing factors to SEO
Bounce rates
Paid traffic – The paid traffic majorly affects ASO in terms of visibility and organic downloads, it does not impact SEO whatsoever. A paid user acquisition strategy primarily goes hand in hand with your key ASO strategy.
Page/App Speed – While SEO is impacted by page speed performance, but ASO is not
One can witness a lot of differences between the ranking factors of both ASO and SEO, despite the end goal of both being to actively increase the visibility of the web page or App.
Wrap Up
It is concluded that App Store Optimization and Search Engine Optimization are organic forms of marketing. They primarily bring users to an app or visitors to a web page via organic means. A key success is the relevance of search results in relation to the search. Both ASO and SEO algorithms highly rely heavily on keywords while determining the relevance of the search result and ranking your app or web page.
Finally, if your business is looking for App Marketing Services, Digital Marketing Agency, Mobile App Reviews, SEO Services, Bitcoin Exchange Script, HYIP Script, Cryptocurrency Exchange Script, HYIP Software, Quality Content Management services don't hesitate to enlist extra help from GegoSoft.