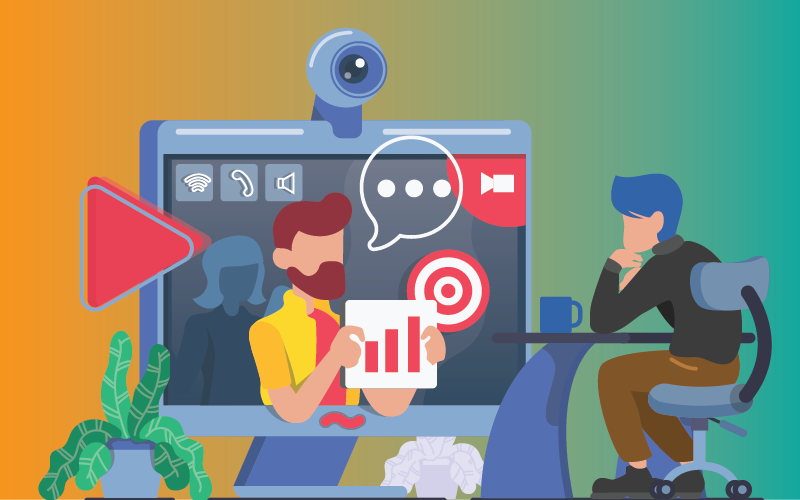 In this article, we'll go over what video marketing is, the different types of videos you can make, how to incorporate videos into your content marketing strategy, how to set a budget for video production, and much more. You'll have a better understanding of how video marketing can help your small business by the end of this orientation.
The process of creating and distributing videos to promote your product or service is known as video marketing. Videos can be used to raise awareness, drive traffic to your website, and even sell products. When performed correctly, video marketing can be a highly effective method of reaching your target audience and achieving your business objectives.
Some Of The Prospective Advantages Of Video Marketing Include:
Increased visibility and web traffic
Increased brand recognition
Increased interaction with customers and followers
More chances to convert leads to customers
Higher ROI than other marketing strategies
Creating short meme videos is an excellent way to connect with similar consumers and social media followers. You can connect with your target audience by making funny, relatable, and engaging videos. These videos can also be used to promote your brand or product in a fun and informative way. Whatever type of video you create, make sure it's high-quality and consistent with your brand identity.
How to Incorporate Videos into Your Content Marketing Strategy
When developing marketing videos, it's essential to address your target audience's pain points and interests. This will assist your company in meeting its objectives and distinguishing itself from the competition. By concentrating on your target audience, you will be able to create more engaging and relevant content for them; potential customers will be more likely to resonate with the content and get inspired to take action.
Hiring Professionals and Using Popular Tools
If you're dedicated to incorporating videos into your marketing strategy, you should think about hiring professionals to assist with the production. These professionals will ensure that your videos are of high quality and adhere to your branding guidelines.
Final Thoughts
Video marketing can be an excellent way to reach out to new customers and achieve important business objectives, but only if done correctly! Think about the various types of videos available before settling on one (or more) that fits your goals and budget. Make use of video SEO techniques, include calls to action, and never undervalue the significance of branding standards. After all, your high-quality visuals should perfectly reflect who you are as a business.